Many hold prejudices against hyaluronic acid because they associate it with the infamous silicon fillers whose popularity flourished during the 90s of the 20th century. However, one should know what hyaluronic acid is before judging it.
For a start, there is no connection between silicon and hyaluronic acid. Hyaluronic acid was widely used in the eye surgery in the early 80s of the last century. Chemically speaking, it is a high molar mass polysaccharide which forms a part of synovial fluid found in joints, including cartilage and other connective tissues in the body. Synovial fluid is extremely important since it lubricates joints allowing them the ease of movement. Over the years, the production of hyaluronic acid in synovial fluid decreases causing various joint problems.
Therefore, it is important to bear in mind that hyaluronic acid is naturally found in the body, which makes it biocompatible and appropriate for medical use. What women find especially interesting is that this sugar molecule, actually a normal component of skin and connective tissues, bonds with collagen making the skin smooth, firm and elastic thanks to its ability to absorb water. Unfortunately, as years pass the level of collagen decreases and elastic fibres weaken resulting in the reduction of hyaluronic acid as well. All this makes skin less firm, moisturized and simply, more age revealing "traitor" because of all those annoying wrinkles.
However, do you know where does hyaluronic acid come from? One of commonly used sources to obtain hyaluronic acid comes from rooster comb. It can also be produced using biotechnology pathway with the help of bacteria in strictly controlled conditions.
In any case, it is clear that hyaluronic acid has nothing to do with silicones or fillers of any kind, but it has to do with raising the level of something that already exists in our body, i.e. our skin and all connective tissues. Young skin is fortunate to contain more of these precious molecules and as we get older it is not bad to upgrade that fountain-of-youth system. In addition, hyaluronic acid is considered the one responsible molecule in prevention and reversibility of the process known as dermatoporosis. It is, in fact, a universal concept which covers all skin related changes, fragility and sensitivity (cutaneous insufficiency) of the aged skin.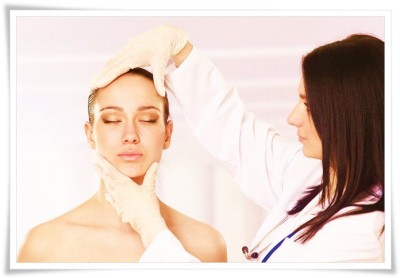 Translation: G. Dujmović