So spring has entered with a bang, and it brought along some of its juiciest fruits and vegetables. Strawberries, Swiss chard, spinach and salad rocket can be an excellent addition to your healthy snack which will help you recharge your batteries and provide your body with a vitamin, mineral and fiber cocktail, and the best thing is, preparation won't take up too much of your time.
Since it seems that women take better care of their diet than men because of their mission to achieve a slimmer physique, more often than not a question of what to eat turns into a real puzzle. But you can stop worrying now, help is at hand! With our little healthy trick, you'll be more focused at work, and truly enjoy your choice of snack.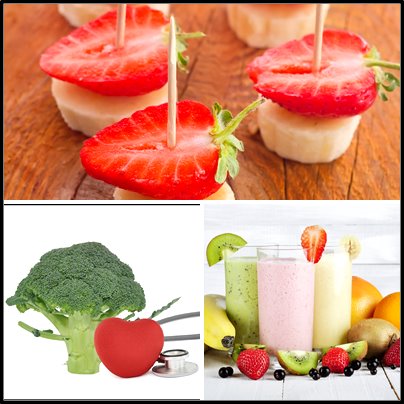 But first, let me explain the science behind it. Scientific research has shown time and time again that having breakfast is a great way to start the day. It gives you energy and reduces the tendency to overeat later in the day. This is extremely important since we know that almost half of world's population has obesity problems.
Although I believe you shouldn't skip any meals, I still give the 'Most Important Meal of the Day' Award to breakfast. You see, scientific research has also shown we tend to skip breakfast, and not eat often enough at work. Instead, we overdose on caffeine, and when we do find the time to eat, we mostly choose poor quality foods.
Moreover, people who have good breakfast regularly turn out to be more active and productive. As far as the quality of your choice of snack goes, smoothies can be just the thing you need in your busy schedule.
Finally, there's one other thing you should know about smoothies. Apart from providing your body with high quality nutrients, you take plenty of water. Say goodbye to fatigue, headache, and poor concentration! Smoothies will help you stay on your toes.
Translation: A. Slišković